European Commission fines three banks for bond-trading cartel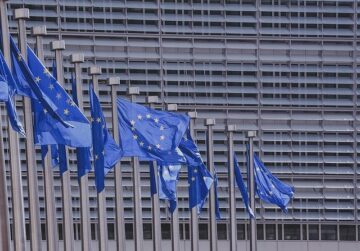 Brussels (dpa) – The European Commission has fined three banks – Merrill Lynch of the US, France's Credit Agricole, and Switzerland's Credit Suisse – a total of 28.5 million euros (34.4 million dollars) for breaking the bloc's antitrust rules.
Deutsche Bank was not fined because it revealed the existence of the bond-trading cartel, the EU executive branch said in a Wednesday press release announcing the move.
The rule-breaking relates to the secondary trading market within the European Economic Area of Supra-sovereign, Sovereign and Agency (SSA) bonds in US dollars within the European Economic Area.
A group of traders at the four competing investment banks "colluded on trading strategies, exchanged sensitive pricing information and coordinated on prices," European Competition Commissioner Margrethe Vestager said in the same press release.
This behaviour "restricted competition in a market in which investment and pension funds regularly buy and sell bonds on behalf of their investors and pensioners," she said, adding that the commission would not tolerate such "collusive behaviour."
When approached for comment, Credit Suisse said it still believes the individual former employee criticized by the EU executive had not committed any anti-competitive behaviour. Credit Suisse intends to appeal the decision in European courts.